Life In Christ
International Ministries
"Reaching Lost Souls One Life at A Time!"
"I
n Him was Life, and the Life was the Light of men." John 1:4 (Ampc)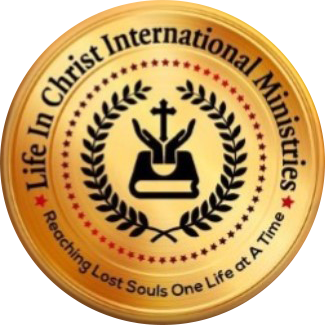 Missions and Outreach
"Go ye therefore, and teach all nations, baptizing them in the name of the Father, and of the Son, and of the Holy Ghost:" Matt 28:19
Life In Christ Life Coaching
"But I have prayed especially for you [Peter], that your [own] faith may not fail; and when you yourself have turned again, strengthen and establish your brethren." Luke 22:32 (Ampc)
Life In Christ Creative Worship
"Praise Him with trumpet sound; praise Him with lute and harp! Praise Him with tambourine and [single or group] dance; praise Him with stringed and wind instruments or flutes! Praise Him with resounding cymbals; praise Him with loud clashing cymbals! Psm 150:3-5 (Ampc)
Life In Christ Publishing
"And the Lord answered me and said, Write the vision and engrave it so plainly upon tablets that everyone who passes may [be able to] read [it easily and quickly] as he hastens by." Hab 2:2 (Ampc)
Life In Christ 
International Ministries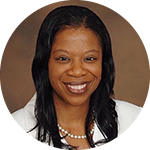 Dr. A.Williams lives in Georgia and studies at Liberty University's School of Divinity, Lynchburg, VA. She has completed the graduate certificate program in Christian Ministries and currently continues her academic pursuits in their Masters of Divinity Program, (M.Div. program). Also she most recently received her honorary doctorate of ministry.
She has also submitted her manuscript to the publishers entitled "The Fundamentals of Prayer!" and most recently completed an ebook entitled,"Plan, Prepare, Pray – The Three Step Approach to Fundamental Skills in Effective
Prayer"
Dr. Williams answered her call to ministry in 2004 and has served in ministry diligently in various capacities through praise and worship, liturgical dance, intercessory prayer, missions and outreach, drama, media support, evangelism, and more. Her passion for mission work began with her first mission journey to Ethiopia, Africa, in 2004, this was a life changing experience. She enjoys helping others and any opportunity for spiritual growth and sharing the gospel.
Thank you for your contribution to help reach lost souls, improve communities, and spread the Word of Christ.

P. O. Box 3314
Lilburn, GA 30048
We would love to hear from you, please share your prayer request below!
Life In Christ International Ministries
"Reaching Lost Souls One Life At A Time!"